2000mm three/five layers fully automatic co-extrusion stretch film unit is based on our 30 years` professional skills and continuous improvement, the whole line comes true fully automatic production, based on traditional automatic cut film, increase automatic change paper core and automatic unloading finish film system, comes out four volumes of 500mm width for one time , ensure stable extrude with high output, high linear speed and save labour cost.
The film produced by the this winding Stretch Film Machinery is suitable for the rapid transport or storage, its strong adaptability, high efficiency and low energy consumption can make goods integrity to prevent goods from loosening and collapsing during transportation and being polluted by dust.
*Related Products:wrapping film extruder machine,plastic film extruding machine.

Machinery pictures: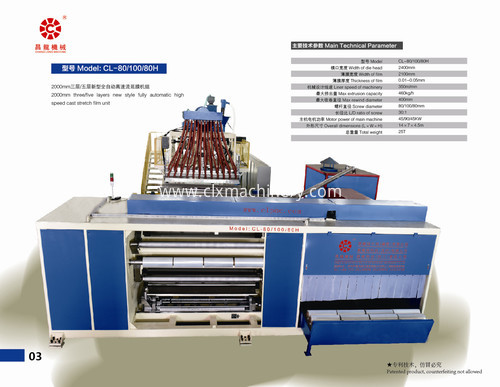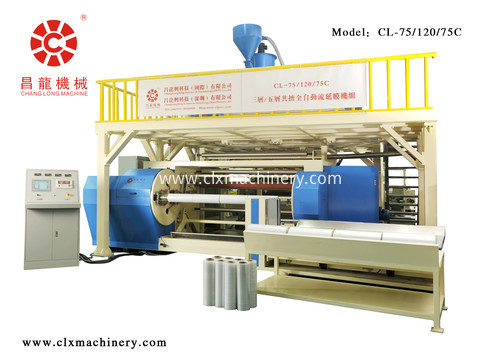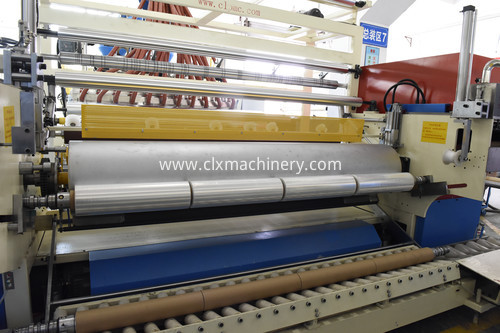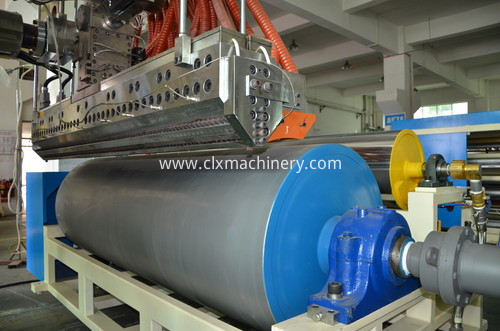 Produced Films