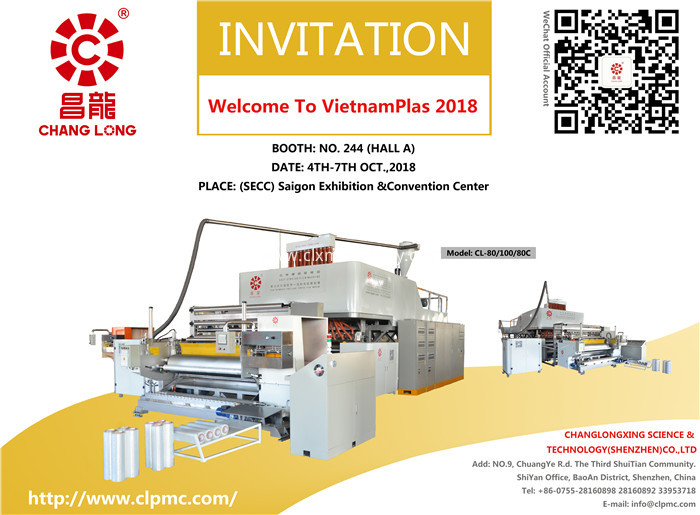 Changlong Machine Group sincerely invites you to
participate in the Vietnam Ho Chi Minh International Plastics
and Rubber Industry Exhibition 2018
PLACE: (SECC) Saigon Exhibition Center
DATE: October 4th-October 7th,2018
BOOTH: NO.244(Hall)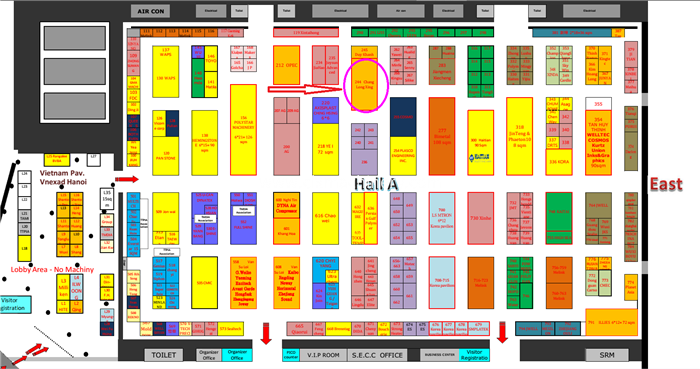 Changlong Stretch Film Equipment
In 2011, Changlong obtained the ISO quality management system certification, the company has international standarized quality management to ensure the quality and service of product. In 2012, Changlong obtained the CE certification, the equipment meets international for safety, health, environmental protection, customers protection ect. In 2016, changlong and Italy company "GEFRAN" jointly developed the intelligent temperature control system, which became the top three in the world machinery industry, the first chinese manufacturer of stretch film equipment using this technology, and officially embarked on the intelligent journey. In the area of high end stretch film unit, cast film unit, protective film unit, silage film unit, embossed film unit and so on, provides the solutions with more environmental protection, safe, energy saving, efficient, intelligent, low noisy, fully automatic and easy operate to customers.The professional after-sales team, efficient and high quality service, from equipment installation to start-up mode adjustment to daily maintenance of equipment, to create a dedicated guiding plan for you to solve all kinds of equipment problems in time.
Vietnam Exhibition Machine:
Newly upgrade model of 2018
CL-80/100/80C
2000mm intelligent high speed fully automatic
Multi layer co-extruded cast film unit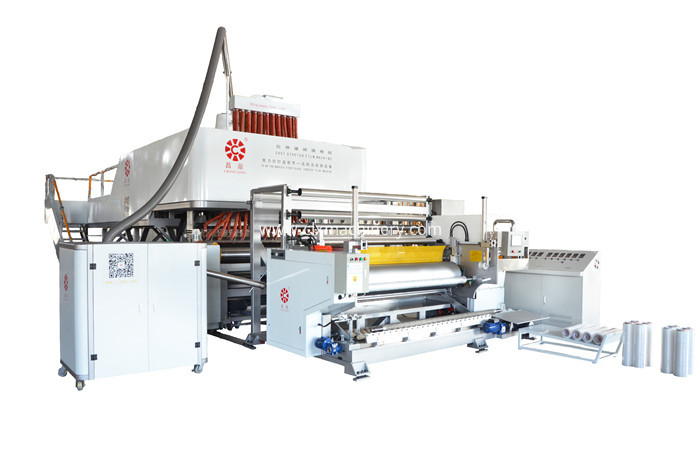 Bright spot of equipment:
★1.Environmental protection equipment,
technology upgrade and beautiful appearance
★2.Intelligent temperature control system:
Joint development with the Italian "GEFRAN" company
One-touch touch screen control
to achieve synchronization of the whole machine
Set the thickness, and the device can get the thickness automatically
Can Adjust the thickness of film arbitrary
Intelligent automatic partition heating system
Control the overall temperature of the unit,
Precision,Easily operate, efficient and safety
Energy saving, time saving
★3.Ceramic constant temperature heater system:
Keep the screw at a constant temperature
Make the film achieve best plasticizing effect
★4.Automatic opening and closing T-tie device:
Online mold cleaning,more convenient
★5.Fully automatic loading and Unloading paper core device:
Full automation of whole machine
Increase productivity
Reduce labor costs
★6.Vacuum negative pressure system:
Improve film cooling effect and transparency
Improve the cooling rate and running speed of the whole machine
★7.The reducer is directly driven by the motor
High extrusion, high production
......

More equipment bright spots
Look forward to sharing with you at the exhibition.
_________
Company website
http://www.clpmc.com/
Contact us
Mainland headquarter:
Changlongxing Science & Technology(Shenzhen)CO., LTD.
Address:
No. 9 Chuangye Road, The Third ShuiTian Community,
ShiYan Office, BaoAn District, ShenZhen, China
Telephone number:
+86-0755-28160898
+86-0755-28160892
+86-0755-33953718
Fax:
+86-0755-28160718

+86-0755-28160128
Email:
info@clpmc.com