On April 24th,the first day of Chinaplas exhibition ,also is the good beginning for ChangLong who waited for meeting customers in Shanghai with the best spirit and attitude.
Before this,to give customer a feeling of homely comfort.ChangLong organized an etiquette class ,made the `little things around us` as our central idea to stress that we can`t just stand on the surface,and should let service become a sincere behaviour ,because we deeply know that etiquette is not a superficial ritual,it is a kind of self-cultivation that consider others mo matter where he is.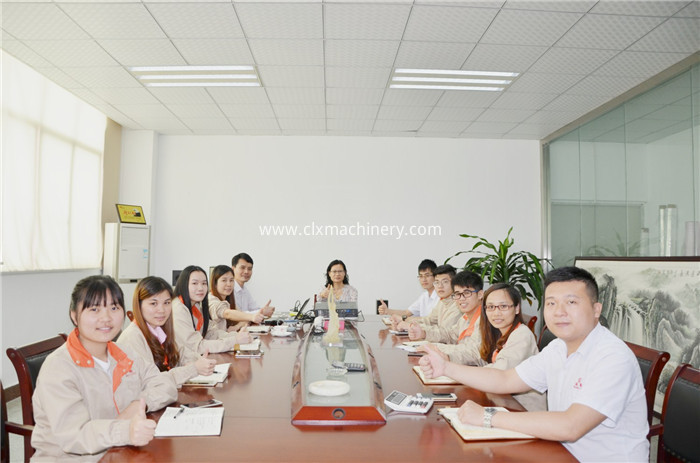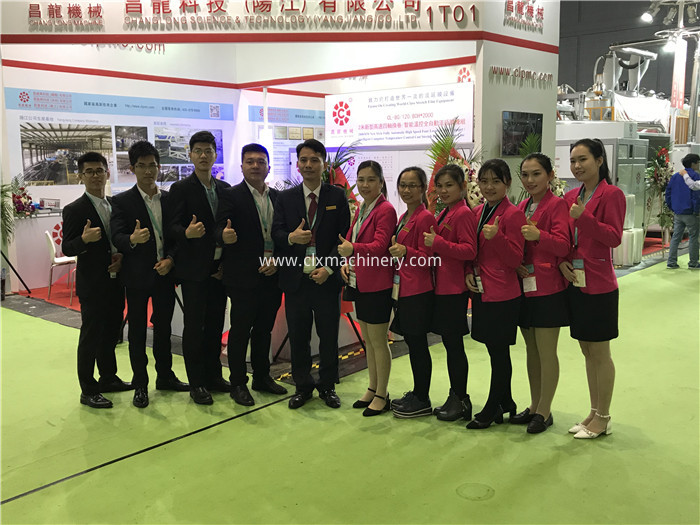 There are a lot of visitors at the exhibition,our customer at home and abroad have given ChangLong machine a high rate ,and the customer who already bought more than 3 sets machine has expressed their feelings:`ChangLong Machine not only good performance,cost effective,fine appearance ,the finished film also very beautiful!It is the first choice of
Stretch Film Machine
!`
At the scene, CCTV`s [Ingenuity" column group also interviewed Ms. Sha Wenchan, a representative of China`s honest entrepreneurs, looking for a crafty enterprise.
Ms. Sha said: "ChangLong is a Hong Kong-funded enterprise committed to R&D Stretch film machine for more than 30 years. It has always adhered to the spirit of the craftsman and strictly controlled every parts of production processes.The company will try its best to create a strong atmosphere of respecting labor, respecting knowledge, respecting talents, and respecting creativity. It will promote the spirit of artisans; serve customer with better quality and more cost-effective stretch film machine, and provide more comprehensive and efficient Services; Serving the Society, making the Meagre Power for Creating a Civilized City."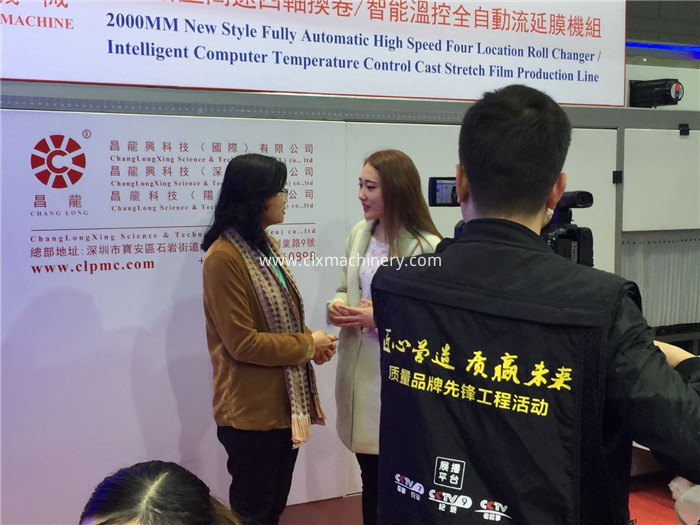 This is the second chapter of our story.To thanks for our customer`s support , ChangLong held a "New Journey, New Span, to create a mutual brilliant future hand in hand ", which was held at the Shanghai Nanhang Mingzhu Wenjie hotel in Shanghai on the evening of the 25th,.


There are not only foreign customers from Russia, Indonesia, South Korea and Vietnam, but also customers from all over the country. Thanks a lot Russian customers and Indonesian customers for sharing their using experience.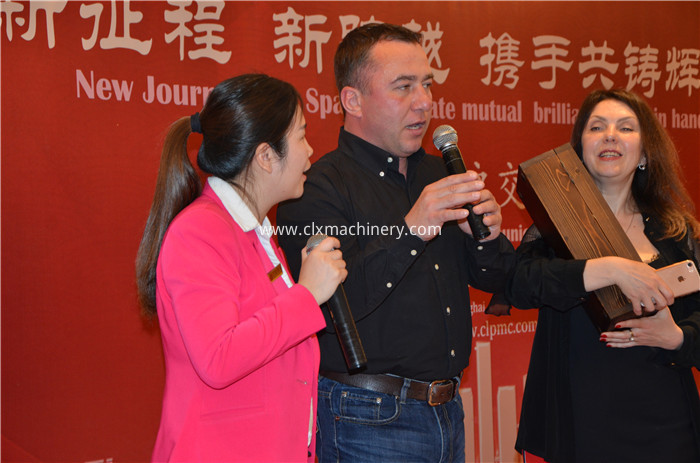 Enthusiastic Russian customers said: [We have cooperated with ChangLong for several years. ChangLong`s product quality level is comparable to foreign standards. ChangLong`s services are also warm and friendly. We hope ChangLong`s products cover all markets in Europe and have a lot of confidence in them. ChangLong's products are the best! I believe we will continue to cooperate!" More than that,they present unique Russian wine and honey, and hope we can drink together after about ten years !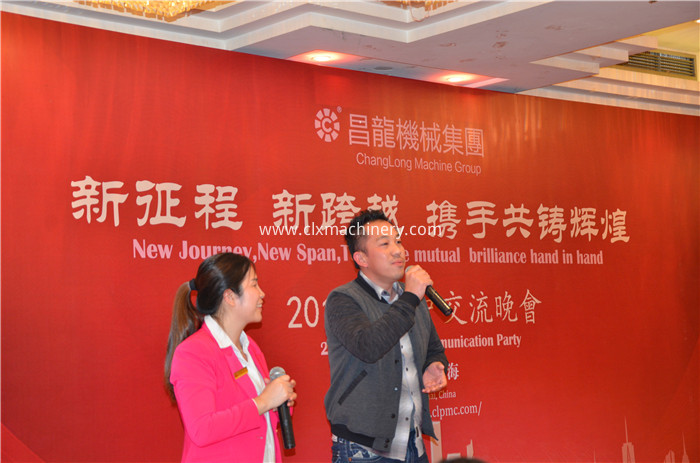 The sincere Indonesian customer stated: [Our company's main service customers are large companies such as Coca-Cola. Before I encountered a bottleneck, I was fortunate to meet Chang Long under the introduction of a Chinese friend. Their equipment quality is very good. We purchased 70/100/70 model machine with a line speed of 170m/min, and the finished film successfully and unexpectedly helped me to solve the problem. Their friendliness also made me very much moved, thanking ChangLong! I am also very happy to share my inner thoughts at this party!"Chang Long harvested the trust of many customers and signed multiple purchase contracts! Among them are not only old customers who have cooperated for many years but also the entrepreneurs trust ChangLong to order the first stretch film machine from ChangLong.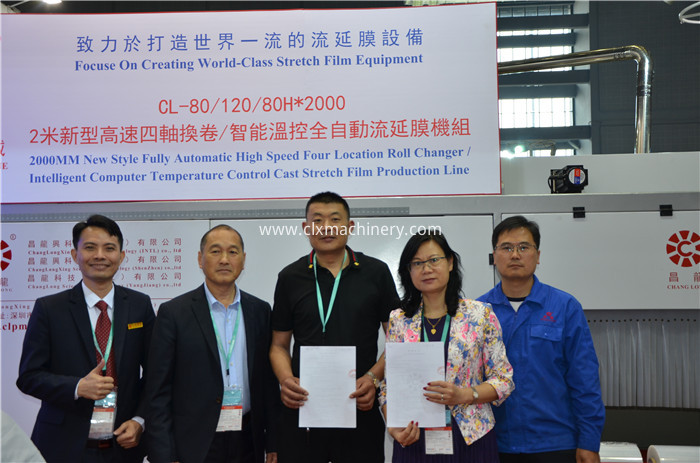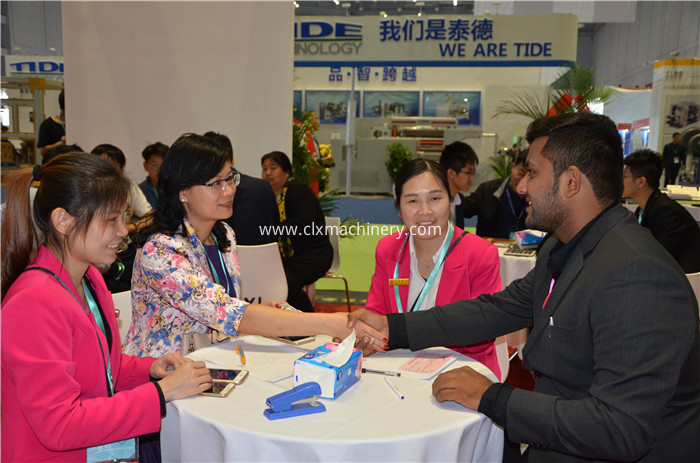 Just like fine art, it needs not only good materials, but also good equipment and craft, which will be carefully polished and made. The spirit of craftsman, industry and aesthetics are both available! In the future, we will have more stories .To appoint with you , ten years later, we will still at a successful dinner party have a drink and talk.