Compared with foreign advanced plastic film making machine, there is still a big gap in domestic plastic film making machine. The products produced by Chinese plastic film making machine face fierce international competition due to low variety, low technical level and poor product reliability. On the previous development road, domestic plastic film making machine is indeed very popular due to its low price. However, with the diversification of film types, the form of film packaging has also been diversified. The improvement of industry requirements has led to the diversification of plastic film making machine, and the price has not become a competitive advantage. Therefore, domestic plastic film making machine needs to further accelerate the replacement of packaging machinery, this article will introduce you the wrapping film packaging machinery and equipment.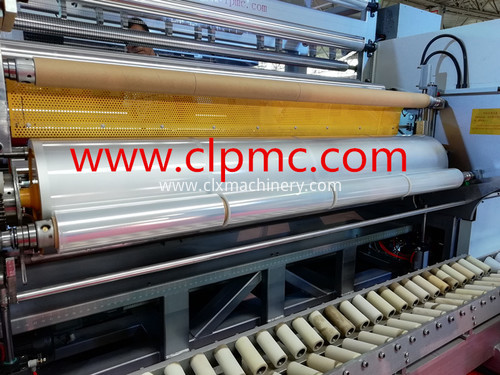 The products produced by casting film making machine are characterized by multiple varieties, small batches, and small industrial scale. Take ChangLong Casting Film Machine Manufacturer company as an example. The varities of casting film making machine sold to each company is not only the PE Stretch Film Machine, but also PE embossing film machine, PE Silage film machine, PE Cling Film Machine and PE protective film machine etc.. There are dozens of product models, and the product configuration and personalization requirements of each model are often different. In the past 10 years, this trend has been intensifying and has no changing trend.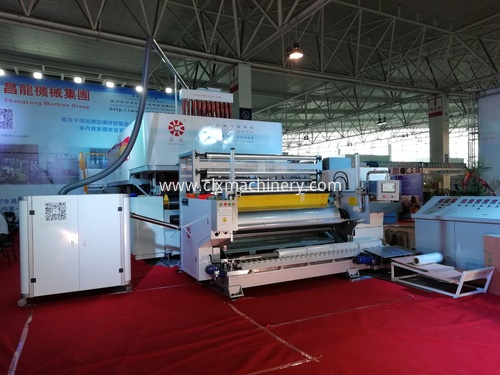 In recent years, there have been more and more Chinese packaging machinery companies taking the independent innovation development route, and many products are ahead of foreign brands.ChangLong Machine has exported many sets high speed high capacity casting Stretch film machine with the latest technology to Many countires, such as Mexico , Russia, Korea,Americian, Vietnam and so on.These latest models are exported in large quantities, and have established a good reputation in the international market to make a wide range of mechanical concerns.
CHANGLONGXING SCIENCE & TECHNOLOGY (SHENZHEN) CO.,LTD
Business Type:Manufacturer
Product Range:Plastic Extruders
Products/Service:Stretch Film Machinery , Cast Film Machinery , Protective Film Machinery , Embossing Film Machinery , Cling Film Machinery , Rewinding Slitter Machinery
Certificate:CE , ISO9001
Company Address:No.9,ChuangYe R.d.The Third ShuiTian Comnunity,ShiYan Office,BaoAn District, Shenzhen, Guangdong, China


Next: Japan's Machinery Orders Decreased 11% After The Seasonal Adjustments